The Hadzabe people are found in Tanzania near Lake Eyasi. I visited them in 2008 while on safari and went with the young boys of the tribe on a hunt. The Hadzabe are descendants of hunter-gatherers and continue to live foraging and hunting for their food. The boys speared a two of small birds that day, made a small fire to cook them for lunch, and yes, I shared a few bites with them.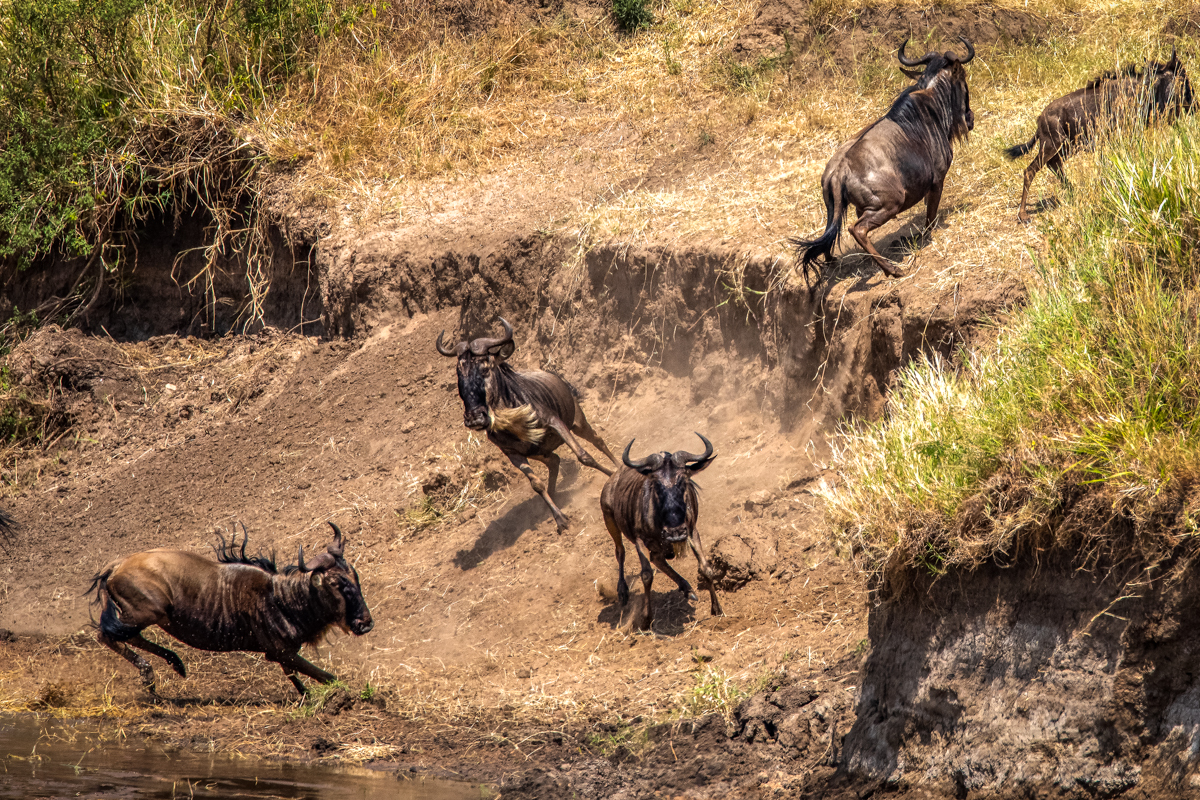 The Great Migration refers to an annual event that takes place is an odd circular route through the grasslands of the Maasai Mara in Kenya, then south through and around the Serengeti in Tanzania. In total, the entire route encompasses 300 miles of adventure.
Millions of Wildebeest follow the rains that bring fresh grass. This year the rains arrived early to the western wooded grasslands of the Serengeti keeping the animals in place with lush fresh grass. In turn, they arrived late to Maasi-Mara. Late is a relative term. For the wildebeest, it was a non-issue, but for the humans who traveled from the far reaches of the world, it was a bit of a disappointment. The pictures you will see in this gallery show what the beginning of the migration at Maasai-Mara looks like. We encountered thousands instead of millions of wildebeest and zebra - but we enjoyed our time and were able to see the cycle of life that such an abundance of food brings.
November 2017 I was selected by Nations Photo Lab as their "Photographers With Heart" Grand Prize winner. I was very pleased and honored to earn such an award. In this gallery you will see a few of my images from Uganda, South Sudan, Guatemala, Ecuador and the United States working among the poor and marginalized. I am grateful to the Comboni MIssionaries, "Hope for Kabingo" and the American Red Cross to work alongside their respective organizations.